Pro Tools 12 to najbardziej wszechstronna wersja oprogramowania Pro Tools w historii. Jest kompatybilna z formatem Dolby Atmos, oferuje łatwą współpracę w chmurze, precyzyjne narzędzia do szybszej edycji i odnowioną bibliotekę sampli i wtyczek.
- Współpraca do 10 użytkowników nad jednym projektem w chmurze, w tym posiadaczy Pro Tools | First.
- Nowe plany współpracy w chmurze – pracuj w czasie rzeczywistym z większą ilością użytkowników Pro Tools i zwiększ swoje możliwości z nowym planem - - Premium Cloud Storage
- Wbudowane miksowanie w Dolby Atmos (Pro Tools | HD) – twórz przestrzenne miksy w najwygodniejszym środowisku pracy. Możesz pracować z formatem Dolby Atmos 7.1.2, w pełnej integracji z dedykowanymi kontrolerami Avid.
- Wsparcie Avid NEXIS (Pro Tools | HD) – zacieśnij współpracę między zespołami produkcyjnymi i zminimalizuj czas poświęcany na realizację materiałów.
- Korzystaj z Biblioteki Loopmasters, szybko wyszukuj sample i loopy w Soundbase.
-------------
[ENG]
Avid Pro Tools HD 12 is a new generation of Pro Tools HD System that deliver outstanding performance, pristine sound, incredible sound and true low-Latency. Avid Pro Tools is a professional digital audio workstation (DAW) software which allows you to compose, record, edit, and mix music with great speed and ease. Pro Tools can run as standalone application, or operate with external converters and internal PCI/PCIe audio cards with onboard Digital signal processor (DSP). Like other digital audio workstation software, it features automation, time code, elastic audio, tempo maps, multi-track recorder and mixer, supports 16-bit/24-bit/32-bit/64-bit float audio up to 192 kHz, Support WAV, AIFF, AIFC, mp3, WMA and other audio and video files.
Avid Pro Tools 12 comes with new ultra-efficient audio engine, new HD video workflows, expanded metering, new 64-bit performance, a huge variety of virtual instruments, effects, and plugins, and extra capabilities for music and audio post production. It delivers unrivaled highest sound quality, easy scalability, more realistic-sounding instrument sounds and unparalleled performance. Pro Tools 12 allows you to process multiple virtual instruments and effects on the same hardware configurations, can handle bigger mixes with thousands of clips and optimize mixes using a variety of built-in metering.
Key features:
- Can mixes thousands of clips
- Compose, record and edit music
- Custom batch fades and fade presets
- Highest sound quality and power
- Huge variety of effects and plugins
- Overlapping clips with better precision
- Rendering tracks in various ways
- Speed up mixing and metering
- Variety of virtual instruments
- Work fast and collaborate easier
- And many more.
What's new in Avid Pro Tools HD 12:
- AAX plug-in support
- Virtual Instruments plug-ins
- Faster real-time audio bounce
- Mixer enhancements
- New Mp3 Exports, and many more.
-------------
strona producenta:
https://www.avid.com/
system operacyjny: Windows 7 SP1/ 8/ 8.1/ 10 (64bit)
-------------
Screen: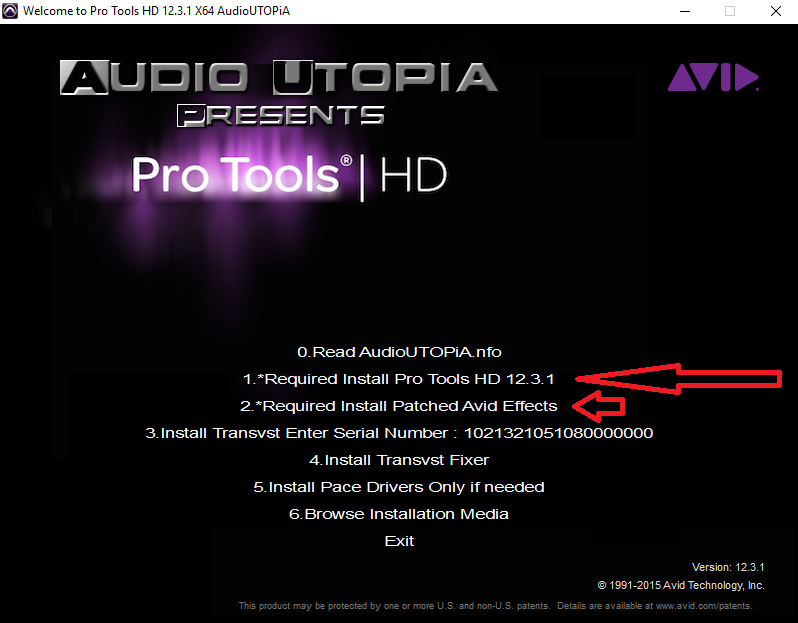 - wystarczy zainstalować (Wersja aktywowana - preactivated Audio UTOPiA)
- otwórz folder "Pro Tools HD"
- uruchom plik "Setup.exe"
- zainstaluj 1"Required Install Pro Tools HD 12.3.1"
- nie uruchamiaj programu, wykonaj restart komputera
- ponownie uruchom plik "Setup.exe"
- zainstaluj 2"Required Install Patched Avid Effects"
- opcjonalnie zainstaluj punkt 3,4,5
- uruchom program
-------------
Screen: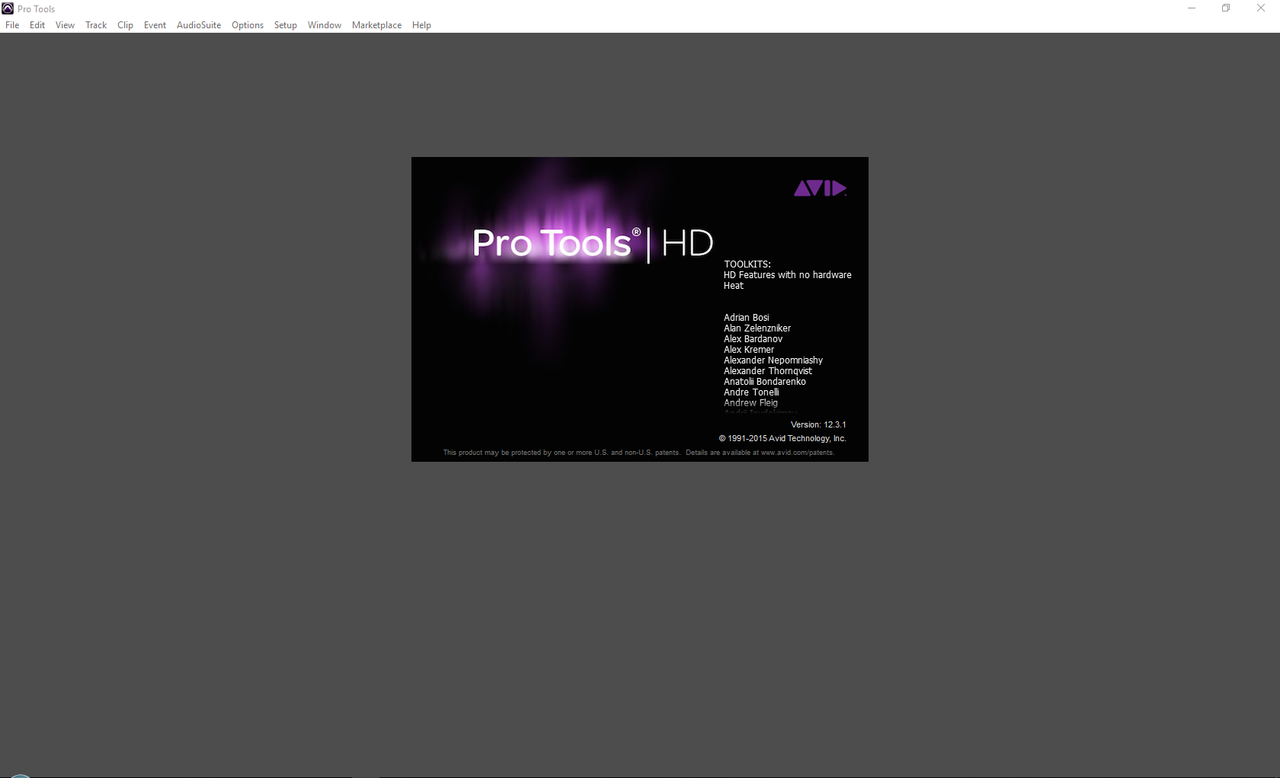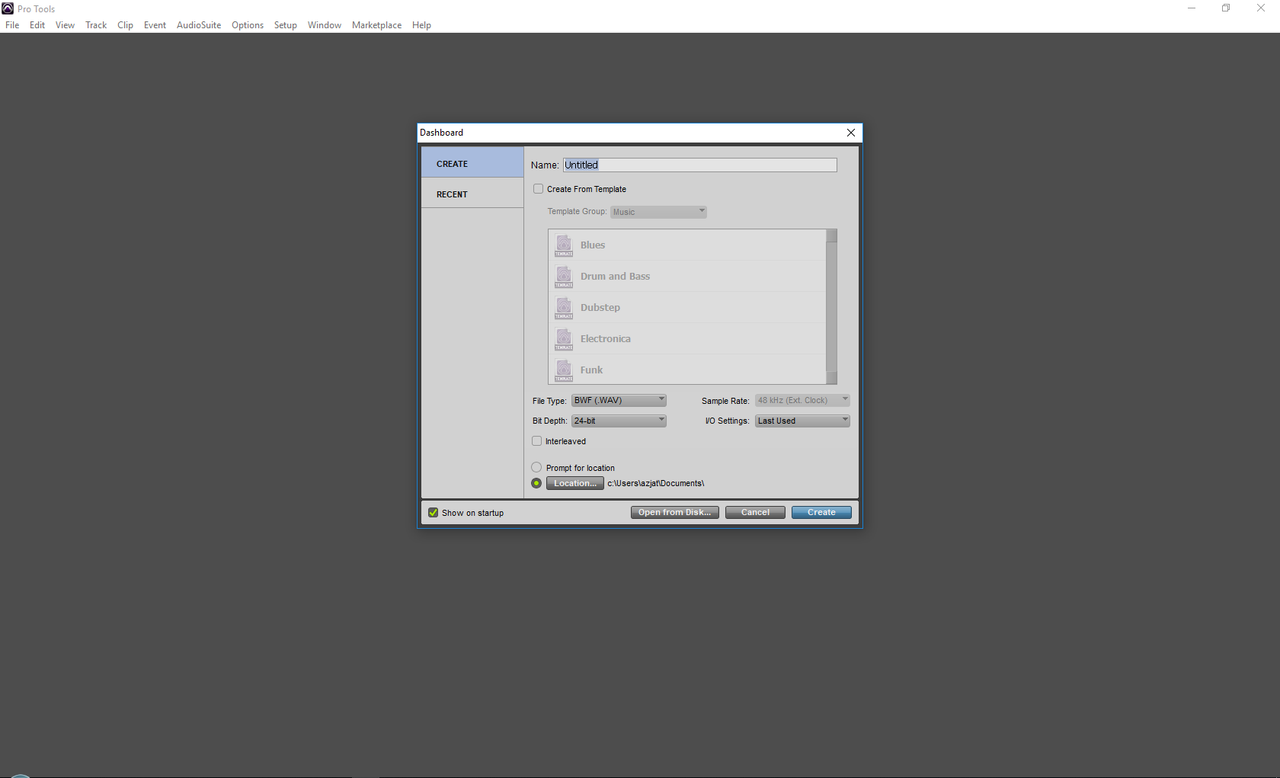 ====================================================